Ladies, Take The Wheel With Our CDL-A & Non-CDL-A Business Opportunities!
In the trucking industry, less than 7% of drivers are women and Bennett Motor Express is working to change that, because our female drivers are fierce. At Bennett, we innovate, we humbly serve, we collaborate and we put women in the driver's seat – even our CEO is a woman!
And with Bennett's various divisions -- we're hiring for Heavy Haul, DriveAway, Power Only, General Freight & more! -- you have the freedom to choose. Our CDL-A OTR owner operator jobs allow women to grow their business and get the family time, freight, and freedom you're looking for.
Women in the Driver's Seat Program
To show our support for the independent women drivers and contractors on our team, Bennett created the Women in the Driver's Seat program. Through the program, we foster ongoing communication and encouragement through networking, driver recognition, industry events, and resources.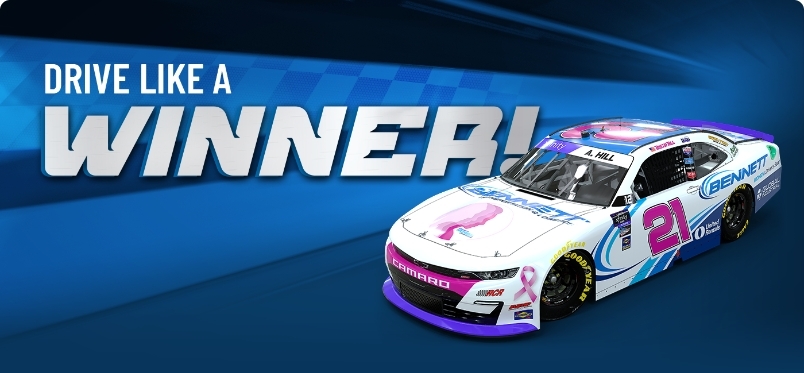 We're racing to show support for the women of trucking! Watch for Austin Hill as he drives the #21 Bennett Transportation & Logistics Chevrolet for Richard Childress Racing in the NASCAR Xfinity Series™.
You won't be able to miss his car with a paint scheme that highlights careers for women through Bennett's Women in the Driver's Seat program! Owner operators, contractors and drivers have opportunities throughout race season to be a part of the racing excitement!
Our CDL-A OTR Owner Operator Truck Driver Jobs offer:
No forced dispatch
Networking & mentorship opportunities
Earn 74.7% pulling your trailer, 65% pulling ours
Fuel, tire & parts discounts
Safety Bonus
Business accounting support
Load alerts in your area
Medical insurance programs
Chaplain available 24/7